News
Tinext delivers the new website for Salone del Mobile, opening today the 2016 edition
The world-leading design event revamps its digital presence with a new "User Centered" website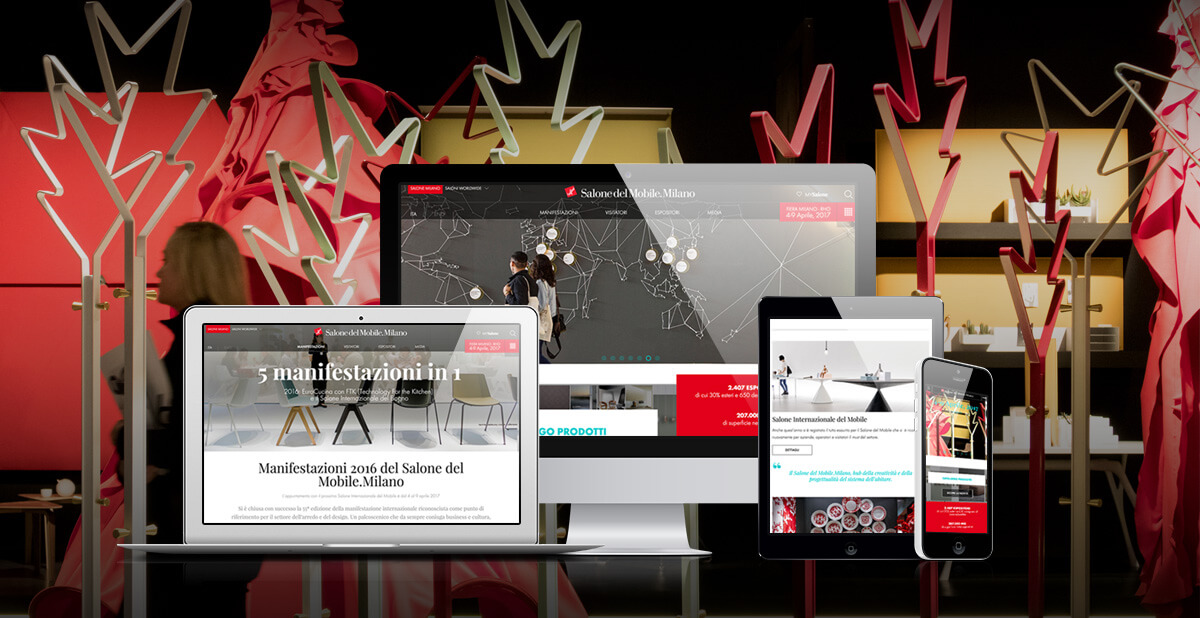 The new site was born out of Salone del Mobile's goal to give a wider breath to the brand, emphasizing the vocation to be a global reference point of design news and trends even beyond the trade show, which attracts more and more visitors from all over the world – in 2015 over 300,000.

The objectives are therefore increase audience engagement and drive it into a multi-channel experience. In particular the new site, distinctly "User Centered", aims to:
keep the focus on Salone del Mobile throughout the year;
provide content of interest and business tools to stakeholders and target audience;
strengthen and make more accessible the exhibitors' directory;
facilitate the registration process and act as a platform to plan the visit to the show;
improve user experience and integrate the use of social networks;
enhance and rationalize the content linked to the event through multimedia resources (articles, interviews, pictures ...),
facilitate networking between companies, designers and operators (Salone Satellite).
In terms of layout, an important restyling that enhances the creative component of the event has been done. The homepage remains of key importance in the general website's economy: every specific content emerges in homepage with different levels and modulated depending on the period of year.

The information is profiled on different targets, with dedicated content.


The latest insights and project updates sent straight to your inbox