We build your digital strategy on market-leading technologies
Tinext counts on some of the best technology partners and suppliers in the world to offer optimal solutions for your digital experience transformation requirements. Our partners enable us to create integrated omnichannel solutions to successfully compete on a continuously changing market. Salesforce is the world's number one CRM platform that allows businesses to deeply transform the way they interact with their customers across sales, customer service, marketing, commerce, and more. With Salesforce suite of products and clouds, companies can build a cloud-based omnichannel system that will allow them to become more customer-centric and grow their business. Liferay is a Digital Experience Platform (DXP) that enables companies to build websites, portals, e-commerce, and apps on the same integrated solution, to create a consistent digital experience. With Liferay platform and Liferay DXP (Digital Experience Platform), you can unify legacy systems, improve customer relations and simplify team management. You can also digitize your sales process with Liferay B2B e-commerce solutions and get to know your audiences with Liferay Analytics.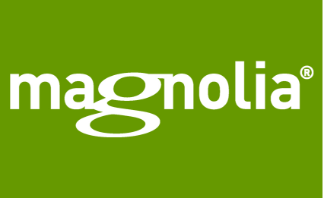 Magnolia is a powerful Content Management System (CMS) empowering content editors to create compelling omnichannel experiences in a fast and flexible way. With Magnolia, editors can easily manage personalized websites, portals, intranets and more, backed by the security and solidity of an enterprise product.
Other Technology Partnerships
DELIVERING TOMORROW'S DIGITAL EXPERIENCE. TODAY.