News
Tinext develops the web properties for Salone del Mobile.Milano Shanghai and Saloni Worldwide Moscow
The most famous worldwide event in the design industry launches its Moscow and Shanghai editions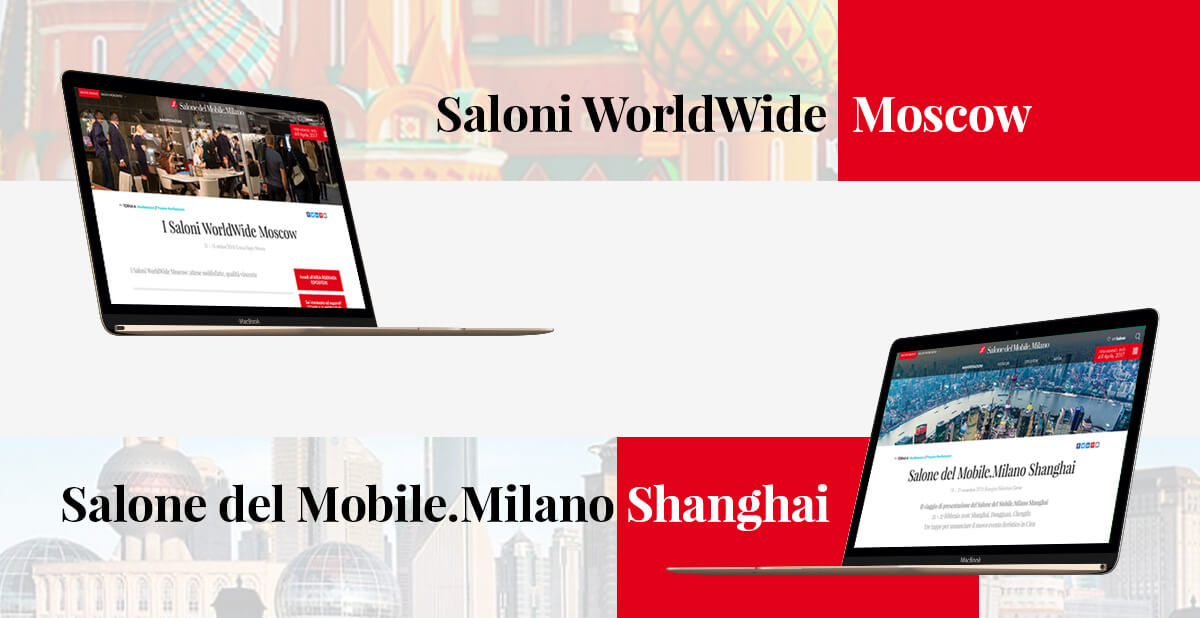 The growing success and popularity over the years of Salone del Mobile.Milano leads its promoter Federlegno Arredo Eventi, to expand the Brand beyond the borders, bringing to marketplaces hungry of made in Italy design.

Since 2005 Federlegno Arredo Eventi has organized Saloni Worldwide Moscow and for the first time in November 2016, Salone del Mobile.Milano Shanghai will take place in the Chinese most dynamic metropolis.

The Saloni Worldwide Moscow and Shanghai aim to be the point of reference for the home furnishing sector in Russia and the former Soviet Republics and for the Chinese world.

Following the digital strategy of Salone del Mobile.Milano, Tinext has developed the Saloni Worldwide Moscow and Salone del Mobile.Shanghai websites following the look&feel guidlines chosen for the main website. The two web properties stand out for their special contents: full content in local language, local exhibitors' catalogue, online registration, online ticketing system and personalized content are the main features.
The project
The Saloni Worldwide Moscow and Salone del Mobile.Shanghai mini website aim to:
Deliver local information targeted to the different local target audiences;
Simplify the catalogue's fruition;
Make the sign up process easier and acts as a platform to plan the visit to the show;
Improve the user experience;
Enhance and share multimedia contents related to the trade show using all the media available;
Facilitate the local networking between firms, designers and sector workers.
The latest insights and project updates sent straight to your inbox