News
Goldplast revamps its image and positioning starting from digital
After many years of cooperation, Tinext has been confirmed Goldplast's partner to accompany its digital transformation process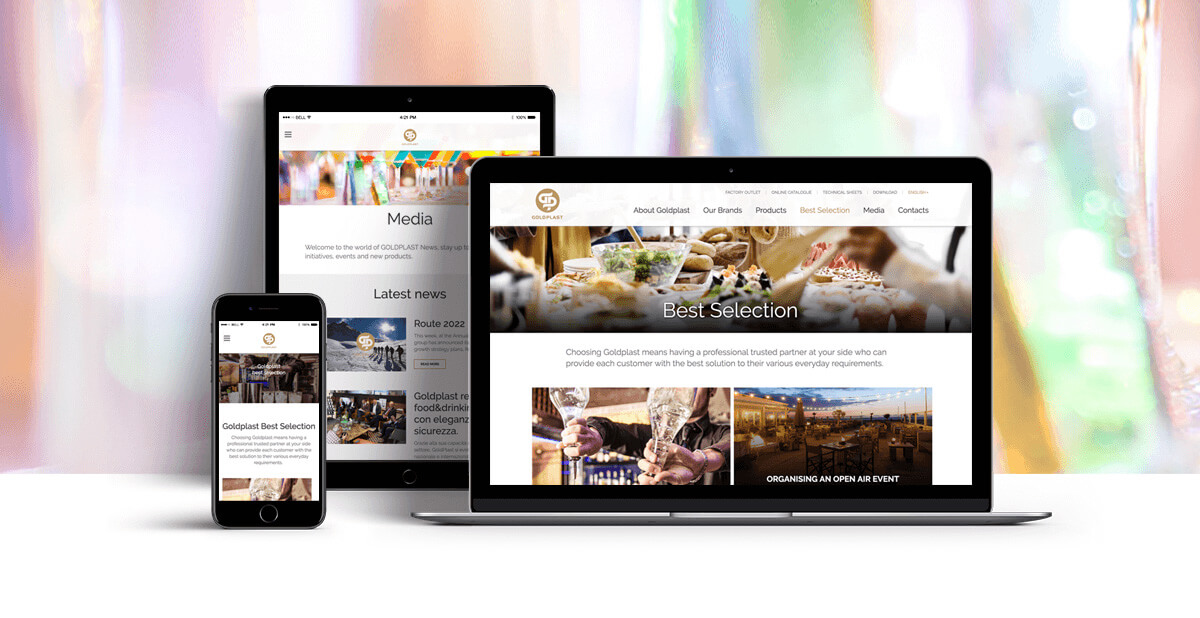 Golplast renews its online presence with the launch of the new corporate website. The company is specialized in the conception, design, manufacture and mass production of table accessories.

Made in Italy, innovation, excellence and a mix of style and quality are the values that make Gold Plast a truly unique reality in a market which itself is contributing to change.

The new identity, presented in November 2016, highlights the beginning of a new phase and the opening of a new dialogue with different marketplaces and clients to meet professionals' and consumers' needs with a more personalized product.

The digital influence is of great significance in the new relaunching strategy of the Brand and the website is the cornerstone of the marketing and communication plan, which well integrates the most varied touch points.

The new website highlights the values of higher innovation, design, trustworthiness and reliability. It offers an overview of the Brands and their catalogues and it constantly shows the latest initiatives of the company.
The latest insights and project updates sent straight to your inbox