News
Generali the best insurance website in Europe
The new Generali Group corporate portal stands out against the other european insurance websites. Tinext implemented the new CMS on Magnolia technology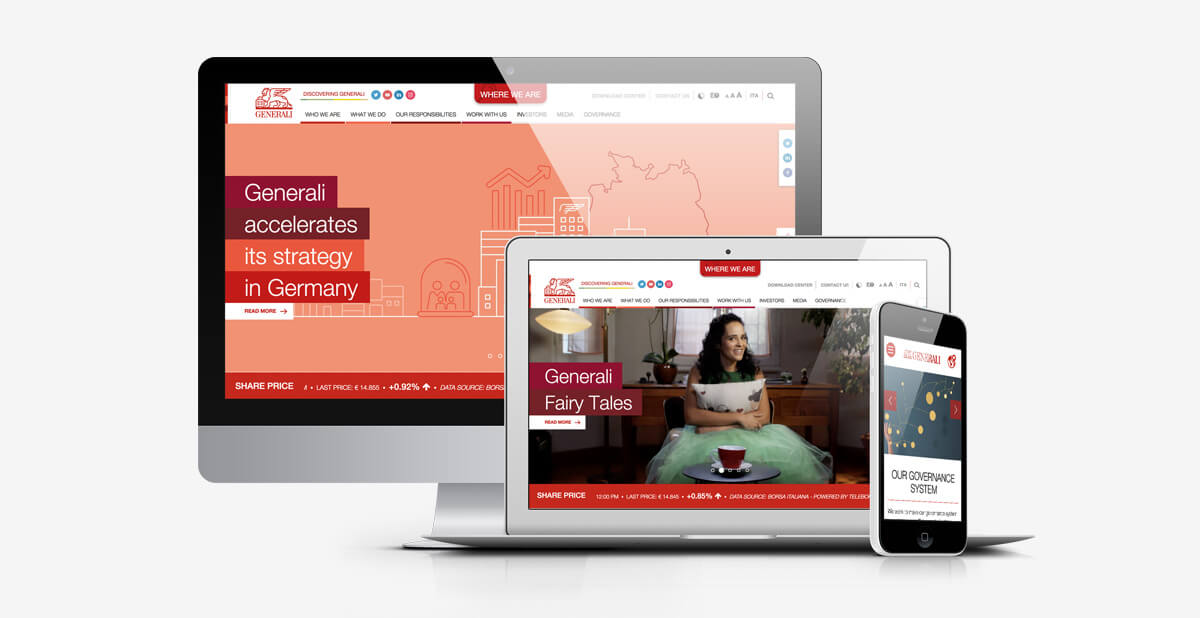 Generali.com is the best European insurance website according to the 19th annual edition of Webranking FT Europe 500 by Comprend. Tinext implemented the new CSM and integrations on Magnolia CMS.
Generali is also one of the three best improvers, it gained more than 17 points compared to last year and reached the 6th position – out of 500 - in the overall ranking. Comprend Webranking report is the main international reference point for corporate websites' quality, and the only survey based on stakeholders.

Tinext has been chosen for its solid technical skills on Magnolia CMS development and the proven experience in the financial and isurance sectors. Tinext deliverd a user-centric corporate platform based on Magnolia, with a contemporary user experience, that fosters storytelling through smart content management.
The project
Thanks to its technical skills, Tinext was able to develop an outstanding business platform, integrated with many third parties' corporate applications and compliant with all the CONSOB (The Italian Commission for Companies and the Stock Exchange) regulations for financial communications and investor relations.

Some of the key points of the project are:
Efficient and simple information architecture;
Engaging content strategy and visual storytelling;
Sophisticated media handling - DAM extension;
Easy and quick publishing of content, news and press releases;
Security, stability and handling of traffic peaks;
Categorization of content to create clusters of consistent elements on the website;
Enhanced Magnolia Workflow to create specific groups of editors.

Tinext and Generali will present this success case at the upcoming Magnolia Conference in Basel (June, 7-9).
The latest insights and project updates sent straight to your inbox