News
Tinext reinvents the new tourism promoting portal of Canton Ticino
Tinext has delivered the new Ticino Tourism portal, the main tourism promoting board of Canton Ticino, by adopting the latest web projecting paradigms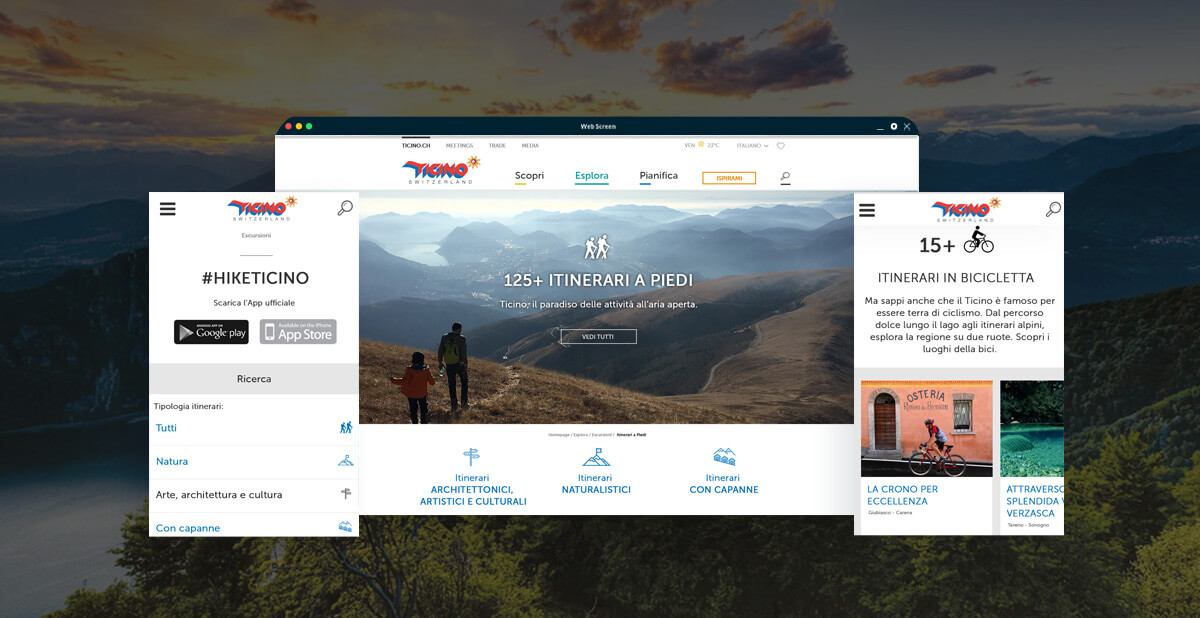 Particular attention has been given to User Experience, information architecture, design and integration with customer's database.
A "mobile first" approach, declined in the 3 mobile-tablet-desktop breakpoints, completes the scene of the new Ticino Tourism's offer.

The activities realized by Tinext, include:
complete analysis of informative architecture (structural and functional aspects);
graphic design realization and layout of the new portal, according to the standard "storytelling" rules, and social contents integration;
configuration, development and customization of the web content management (WCM) platform, based on Magnolia 5.3 Enterprise Edition Product;
integration with ticinoinfo database, via web services;
"favorites" management, fully integrated with Facebook and Google;
implementation of a new innovative quality check system of editorial contents, coming from the Ticino Tourism database.
The latest insights and project updates sent straight to your inbox