Insights
B2B e-commerce and COVID-19: challenges and opportunities
The current health crisis due to the COVID-19 pandemic has revealed some weaknesses in the traditional B2B e-commerce model. The sector is growing rapidly with excellent business opportunities but companies must still tackle this difficult period and invest in technology, innovation and customer service.

The most common issues are dealing with a lack of available funds and managing peaks in orders, whilst simultaneously offering a personalised experience and increasing the quality of after-sales services. The sector will become increasingly competitive over the next few months so it is crucial to start implementing new technology solutions now.
The current scenario for B2B e-commerce companies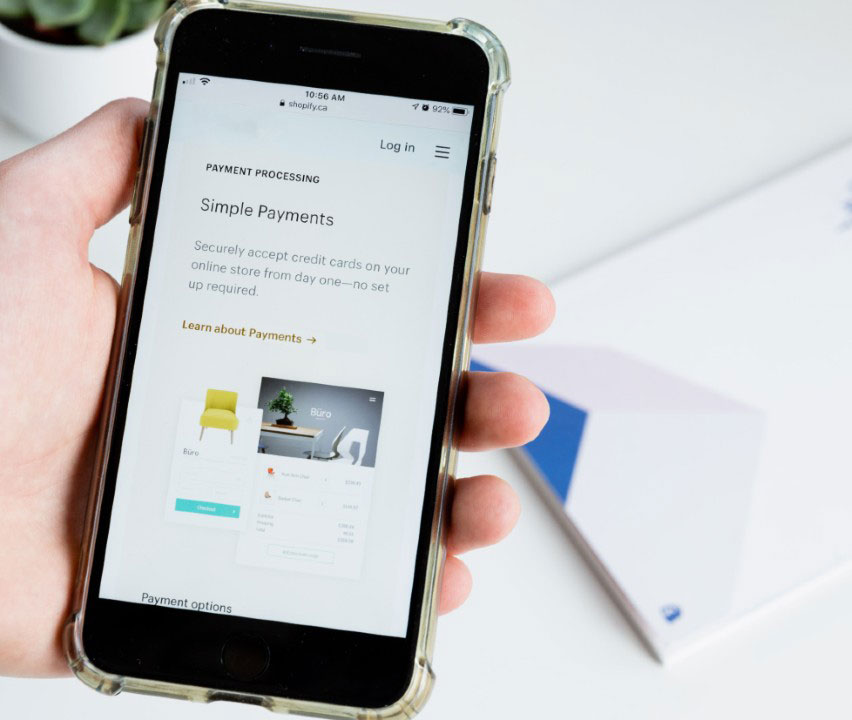 There has been a clear increase in B2B e-commerce over the last few years and today, more than 50% of companies buy products and services online. COVID-19 and the compulsory quarantine have accelerated this, forcing many e-commerce companies to handle an exponential increase in new orders in just a few weeks.

Conversely, companies that did not have an online presence, or did not have an adequate structure, have been left behind and are experiencing a consistent financial decline. There are many challenges to face, however it is clear that the B2B e-commerce model no longer only represents the future but also the present.
Critical points for B2B e-commerce companies
The pandemic has revealed some weaknesses in B2B online sales, which can serve as a starting point to relaunch your business during the post-crisis period. Many companies still have an inadequate online presence, or they use an ineffective, complex business model that is costly to maintain.

Most B2B e-commerce companies have operational problems, ranging from handling stock in warehouses to promoting products. At the same time, many websites are not optimised, which can lead to mistakes with orders, a lack of information for customers and a system that cannot handle complex orders.
B2B e-commerce: how to make sure you're ready for the recovery
The post-COVID-19 phase will inevitably bring many business opportunities but companies must make sure that they are ready because the competition will be greater and fiercer over the next few months and years. Above all, it is essential to integrate the e-commerce side with the CRM platform to improve the circulation of information between the various departments. Salesforce Sales Cloud is the ideal product to accelerate communication between sales and marketing departments, providing all the necessary data to respond to customers' specific requests quickly.

It is also necessary to increase liquidity, adopting specific strategies such as voucher campaigns, pre-sales systems and the liquidation of warehouse stock. At the same time, it is fundamental to focus on omnichannel platforms, improving browsing on mobile devices that are increasingly being used by B2B customers. It is also important to concentrate on digital manufacturing, particularly predictive maintenance and the Internet of Things.

The new business model must centre around the user experience – the users being companies and freelancers in this case. This requires a fast, state-of-the-art platform that is easy to navigate and fully optimised, which enhances the customer journey, providing a dynamic and personalised service. Each phase must be executed very carefully, using the data and information collected from the various channels to enhance all internal and external processes.
Companies should improve how they acquire new customers and build the loyalty of existing customers, for example by offering new business initiatives based on subscription systems. Also, they should not overlook fundamental aspects such as communication, checkout systems, online payment systems and website browsing. The customer experience must be redesigned, using new cloud technology and customised CMSs, along with a social media presence and apps for mobile devices.
In addition to the technical side of things, it is also important to implement new marketing strategies to increase sales and conversion rates. This can be achieved by offering discounts and personalised offers, improving after-sales services, and adding modern digital experiences like dashboards to control visibility. Offering real-time support 24/7 is another aspect to work on in order to Salesforce Service Cloud provide fast and efficient customer service. Attention should also be paid to defining short- and long-term forecasts that are more accurate and flexible.
Discover how Tinext can help you