News
From a pilot project to a winning strategy: the Whirlpool success
Whirlpool chooses a proactive approach to increase customer engagement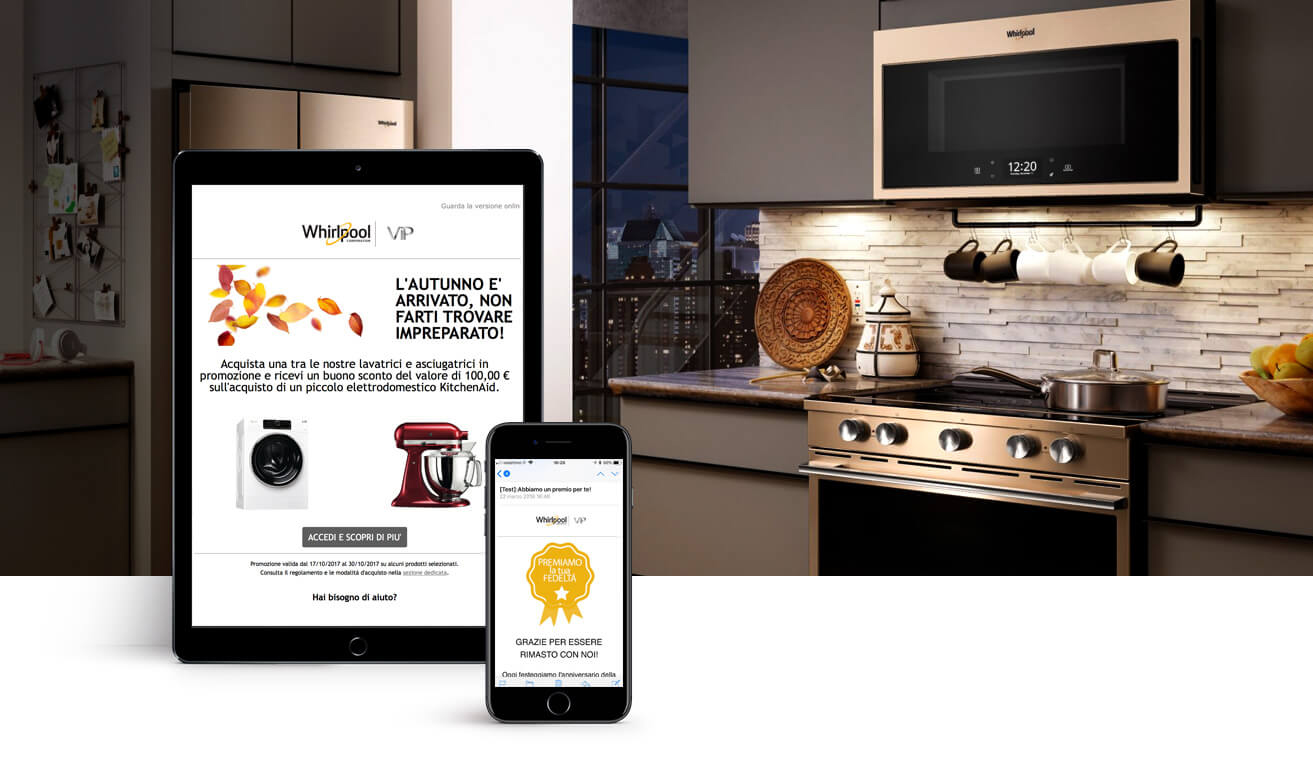 Whirlpool Corporation is the number one major appliance manufacturer in Europe, the Middle East and Africa (EMEA).

To establish a closer relationship between producer and consumer, the Brand decided to launch a pilot project on the "VIP" website exclusively dedicated to Italian companies with a partnership agreement.

Salesforce Marketing Cloud was the winning choice. Thanks to the tool, the Brand is now able to proactively address its consumers by promptly informing them of current promotions. "Now we can learn more about our customers and offer them a unique experience designed around their needs and tailored to their behavior" said Eugenio Clerici, e-commerce manager EMEA. "We have learned a new way of working, faster, simpler and more effective. We have reduced the time to create campaigns and we can pay more attention to results".
The latest insights and project updates sent straight to your inbox