News
Vivocha Named 'Top 10 CME Solution Provider 2018' by CIO Applications
Breaking through the conventional customer experience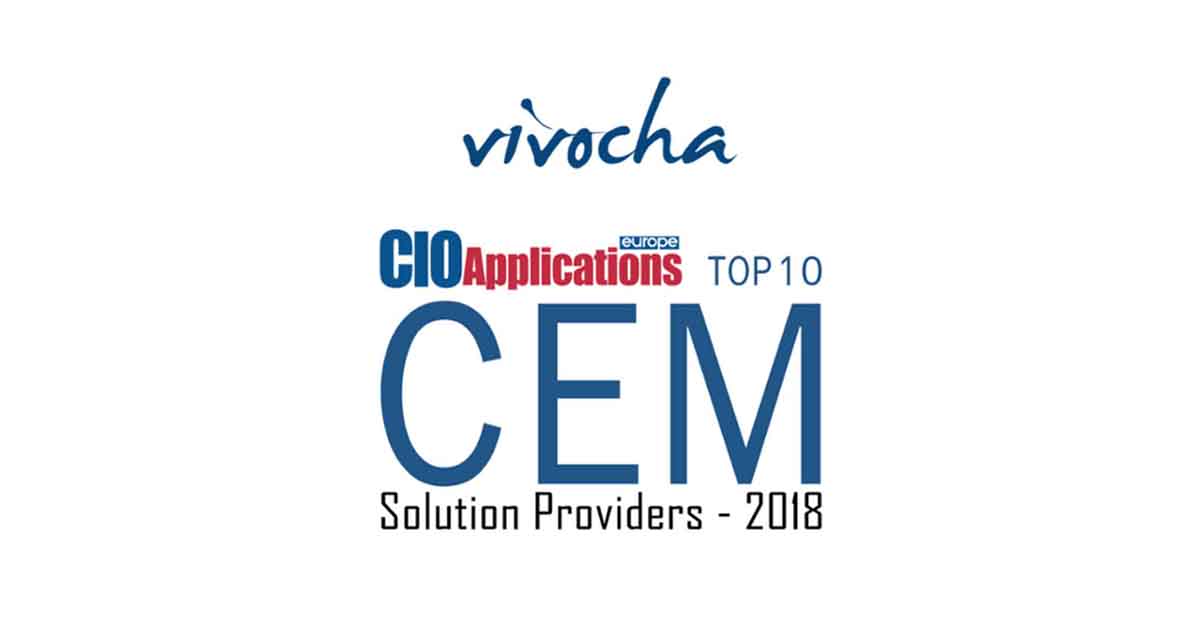 We are proud to announce that Vivocha, a proud partner of Tinext Middle East, has been named Top 10 CEM Solution Provider by CIO Applications as one of the top 10 companies for the development of Customer Experience Management solutions.
The latest edition of the prestigious CIO Applications magazine focuses on CEM strategies that offer an omnichannel experience, capturing a broad view of customers to help brands develop coherent experiences across all the contact points within the digital experience of the customer.
Vivocha is constantly recognized by publications and industry analysts for its ability to bring innovation in a highly competitive sector such as the Customer Experience, among the most important awards include: Red Herring's Top 100 Europe, IBM SMART CAMP, IAB Startup of the Year, WebRTC Product Of The Year, as well as several mentions from Gartner.
This umpteenth recognition makes us proud to be partners with a solution company described by CIO Applications magazine as "Breaking through the Conventional Customer Experience".
Explore Vivocha's feature-rich customer engagement platform today