News
Tinext releases the new corporate websites of the PKB Privatbank Group
PKB chooses Tinext to reshape the Group's digital presence and launches the new PKB, PKB Panama, PKB Alasia and PKB Servizi Fiduciari websites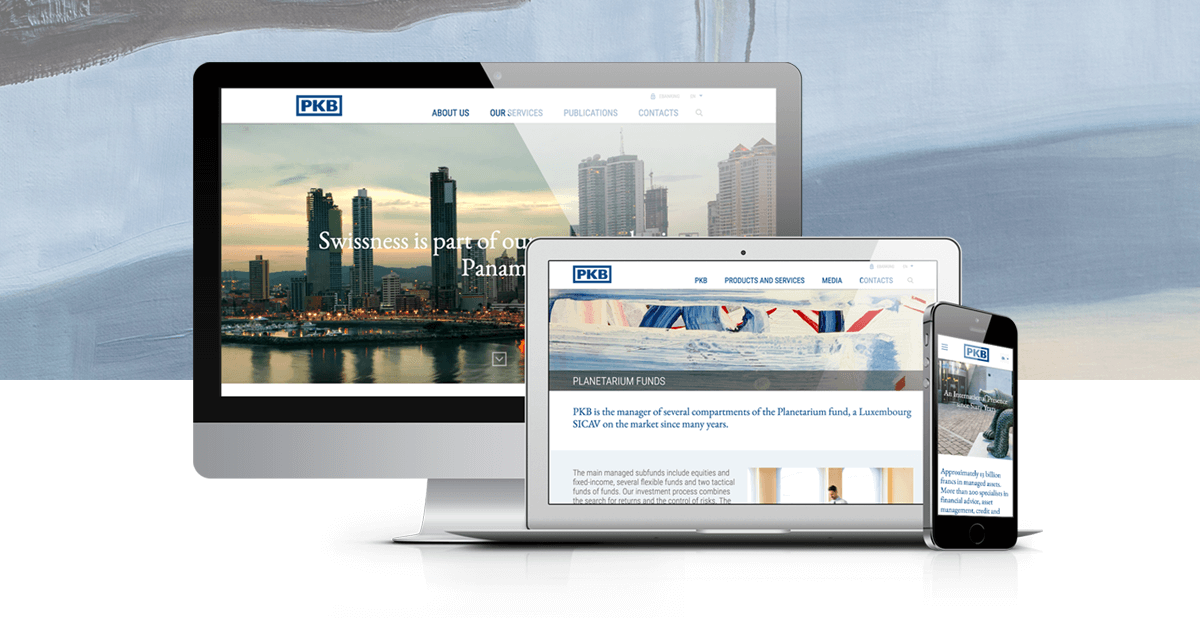 PKB, founded in 1958, is a bank with headquarter in Lugano and branches and subsidiaries in Switzerland, Italy and Panama.

The bank wishes to relaunch its digital presence in order to present the Group and its values of trustworthiness, secrecy, relationship with the clients and international culture.

Art takes a dedicated space within the firm, a passion as well as an institutional and private investment opportunity and a sector where the bank stands out for its effort. The changing of customers, more and more frequently connected and digitized besides always looking for tailored services, but also attentive to the timeless values of reliability and personal relationship has brought the bank to privilege the digital channels to confirm its values and to position its services.

Tinext designed and realised the websites of the group - PKB, PKB Panama, PKB Alasia e PKB Servizi Fiduciari – by using a clear and strict communication tone supported by precise and multilingual contents and by a rational design. The websites, designed also for mobile users, are based on an ease-of-use CMS platform.
Strength
simple organization of contents, thought to be easily used also for smartphone users;
editorial and design coherence among the website of the group;
intuitive CMS to allow the clients to independently manage every website;
innovative Web design tailor made for the client's needs.
The latest insights and project updates sent straight to your inbox