News
A new website to celebrate 70 years of Ignis history
The Brand renews its presence in the Italian marketplace with a new digital soul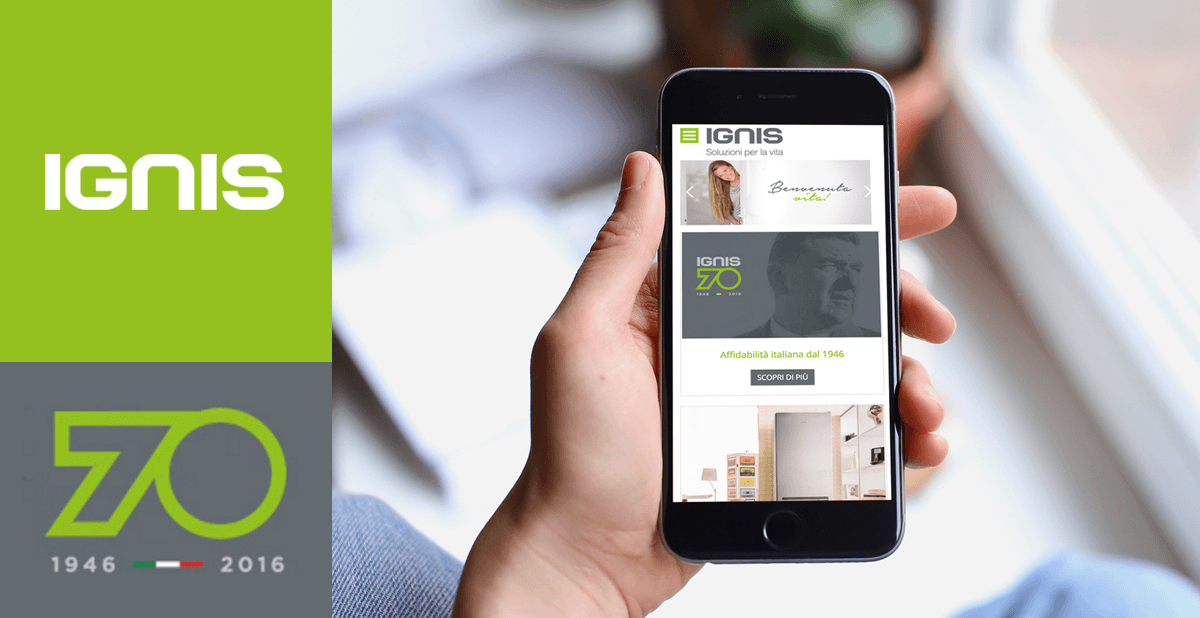 Ignis faces with a rebranding strategy and chooses Tinext as a partner to improve its online presence.

The well-established Brand, who belongs to Whirlpool group, celebrates its 70 years renovating the brand image to meet the needs of youths.

It has become evident that more users are going mobile. For that reason, Tinext decided to cover all the media paying a special attention to mobile (tablet and smartphone).

Overall, Tinext, steady partner of the Brand, has integrated a responsive web design to suits customers' needs taking care of how the website appears on all devices and optimizing the user experience.
The latest insights and project updates sent straight to your inbox