Insights
Discussion with Laura, Consultant and Project Manager of Tinext's Western Switzerland branch
Laura joined Lydie at the very beginning of Tinext's launch in French-speaking Switzerland, over 2 years ago. She is the main point of contact with clients who are undergoing a digitalization process. She therefore knows the different projects inside out.

Through a series of questions, Laura explains her background, her key role at Tinext and her vision of digital transformation.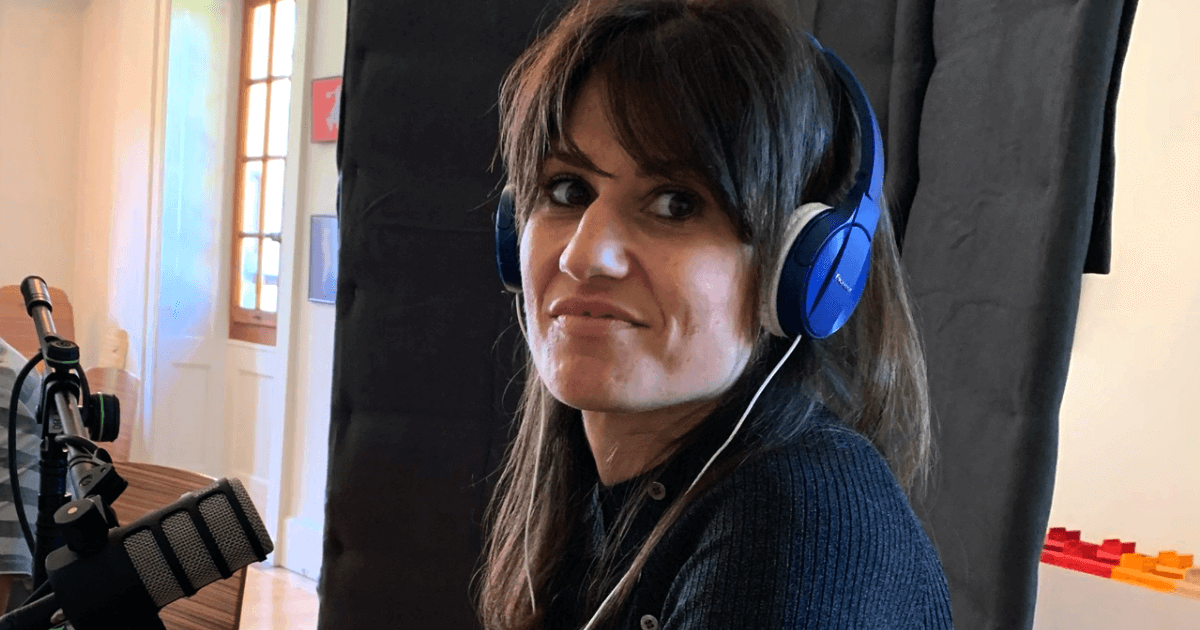 1. What is your exact title within Tinext, and what does it mean?
I am a Consultant and Project Manager.

As a consultant my role is to help clients understand how to improve performance using digital tools, either by implementing new tools or by optimizing the way existing tools communicate and/or manage data.

I am also a project manager, which means that for all projects I manage resources and make sure that our deliverables meet the expressed needs, the quality standards, and that they are delivered on time.
2. Could you briefly summarize your career path before you joined Tinext?
I have two masters from ESADE business school and a Bachelor from EHL.

I had various experiences in marketing at the beginning of my career, in different industries: food, banking, luxury.

I had the chance to work in different cities in Europe and the US. I then spent 7 years in brand management in an international cosmetics company based in Geneva, and 3 years as digital project manager in a local communication agency. I started at Tinext 2 and a half years ago.
3. How did you get to Tinext in Geneva? What was the objective of your recruitment?
It was 1 year after the opening of the Tinext Geneva office. The first year was focused on developing the business in the region, creating awareness around our brand, our approach, our success stories.

There was demand for isolated implementation projects, and at the same time a clear need from companies who wanted to take the digital plunge but were still somehow refractory to change. This is when a Consultant and Project Manager was needed.
4. What did you put in place when you arrived?
I was immediately involved in implementation projects. We had recently acquired new clients, and we also had to transition existing clients from the Ticino teams to Geneva. So, the first thing to do was to meet our clients to present us as the new local team and build trust.

We wanted to be clear on our approach and methodology. We go beyond isolated projects and consider the broader strategy. We put people at the center, we want to help them meet their long-term ambitions and build a real partnership.
5. At the beginning, it was just the two of you, and this for almost 2 years. How does it work when there are only 2 colleagues on a daily basis?
From the very beginning we had a great relationship. We were both so motivated to establish the brand in the region and we both strongly believed in the added value of Tinext in the market.

I think that to succeed when you are a micro team of 2, you have to be honest, open-minded and on the same page. It's hard to find the right match, but it worked for us throughout the 2 years, which was felt and appreciated by the clients.
6. How are the interactions with the teams in Ticino?
Working as project manager with a production team that you only see virtually is far from easy. With travel restrictions due to Covid over the last 2 years, I only met my teammates a couple of times.

This experience made me realize how important those informal discussions around coffee may be, and how helpful it is to be able to stop by your colleague's desk for a quick question or update. What is imperative in this context is to have outstanding communication and processes in place.
7. What has been your most important project since you joined Tinext in Geneva?
The first project that comes to my mind is the revamp of the website of a renowned global private banking group that I have been managing this year. The client is transitioning more than 10 local websites – plus his asset management website – into a unique global website. All contents are gathered and aligned to insure consistency in brand communication.

We use personalization features based on geolocation, so that the user is recognized and views only content that is relevant for his location, on the homepage, the navigation menu, products and services pages, contacts pages, market insights.
8. What have been the transformation and benefits for this company?
The new global website will boost the image of the bank by putting it forward as a global group. It will as well strengthen the role of the website in the overall digital strategy: the new website becomes a hub of traffic set to engage and convert users. We expect very positive results on engagement and lead generation.
9. Tell us about the collaboration with Benjamin: how do you complement each other when dealing with your clients?
Benjamin joined the team recently, bringing us a unique and great experience and an amazing sense of humour! We have a similar vision for Tinext and approach to clients. We both have a background in marketing, experience in complex web projects, analytical skills and this capacity to translate business needs into functional specifications for our technical teams.

We are complementary in our fields of expertise: Benjamin specialized in Salesforce, while I'm specialized in online portals (websites, client or employee portals, etc).

10. How do you accompany your clients on a daily basis?
For implementation projects, for example the development of a new website, we have weekly meetings with our client's project team to follow up on production tasks and delivery timings. We also organize Steering Committee meetings at key steps of the project to get signoffs before moving forward.

On a daily basis, the project manager is the central point of contact, always available by email or phone.
11. Is there a classic scheme of project management, from understanding the need to strategic thinking, recommendations and implementation?
Every project is different, but we do have a methodology that applies almost every time, to a different degree.

It always starts with workshops to understand the context, objectives, needs, expectations. From there we define where the client wants to go, what steps are needed, what initiatives should be put in place and in what order of priority.

When an implementation project starts, the conception of the tool or portal generally starts with the mapping of customer journeys and/or internal processes to identify pain points, make recommendations of improvement and build specifications. Then production starts.
12. Why would you recommend Tinext over another company?
Our strength is that we put people at the center and sincerely want the best for our customers.

We want to help companies understand what they need, what is feasible or not, what are the implications, what are the alternatives. This even means saying no when we have to, when we feel that our client is not going in the right direction. Because our goal is to build a long-term relationship, because as partners, we strive to deliver quality and bring the best support possible along the way.