News
Tinext awarded Platinum Partner status by Magnolia 
We are glad to announce that this year we have been awarded Platinum Partner status by Magnolia.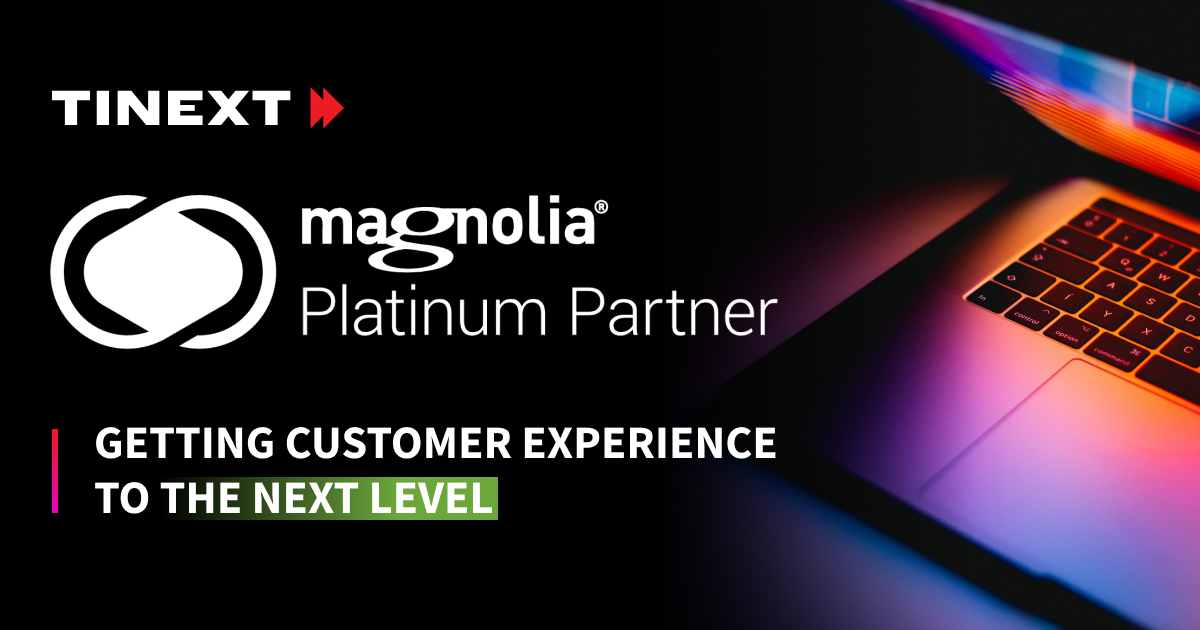 Magnolia's Platinum Partnership is the highest-ranking category in the company's Partner program: this new status showcases our deep expertise in Magnolia's leading composable DXP and a proven history of successful implementations, supporting our clients in the era of personalization and omnichannel marketing.

For the last 15 years we have been partnering with Magnolia: this collaboration has brought numerous successful projects to life and enables us to provide high-standard omnichannel digital experience solutions to our clients.

During these years of partnership, we developed over 300 projects with the Magnolia platform for industry leaders in different fields and we were able to bring to life numerous successful projects, leveraging the full potential of the Magnolia system.

Generali, Dolomiti Superski, Eolo, Ticino Turismo and Grupe Mutuel are just a few of the several success stories that we built together with Magnolia, expanding its footprint in the Italian and Swiss region.

This award is a great milestone in our partnership with Magnolia, proving our expertise on the composable digital experience platform and validating our numerous successful implementations of the Magnolia system.
The latest insights and project updates sent straight to your inbox