Insights
Transcript: Our solutions for a tailor-made digital transformation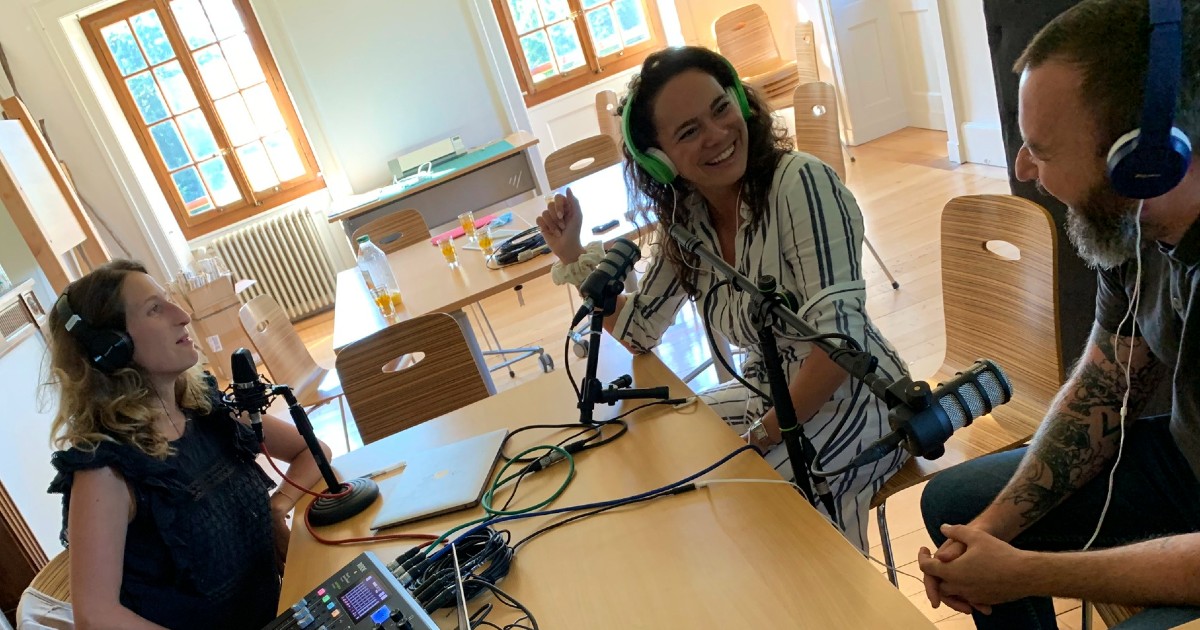 We hope you enjoy listening to the second episode of our podcast series. Discover who we are, how we operate, and what we bring to companies in French-speaking Switzerland to help them in their digital transformation.
Episode 2: Our solutions for a tailor-made digital transformation, with Giulia and Benjamin
Welcome, everyone.
You are listening to a podcast from Tinext.
Creating digital experiences, Tinext embraces your challenges and helps you reach your development goals through digitalization. Your talents and expertise shape our support. Each project is designed for people, and by people.
Today we are with Giulia and Benjamin.
Could you describe the roles you have within the company?
I joined Tinext as Marketing Manager; in other words, I'm in charge of developing the marketing strategy, more specifically to increase the brand's awareness on the French-speaking Swiss market.
Benjamin?
I am a digital consultant, and my role consists of three main missions. The first is to analyze and understand clients' needs, their processes, their market, the second is to propose a vision, a strategy in order to reach their objectives; and the third is to integrate these solutions into the heart of digital tools and more particularly a CRM called Salesforce.
Could you tell us what a CRM is?
It stands for "Customer Relationship Management".
In short, a CRM is a software designed to monitor customers. Nowadays, we are able to go even further in the use of this tool, and personalize it as much as possible to meet our clients' needs.
What are the needs, the challenges your clients face?

There are different possible approaches. On the one hand, we can look at the digital/platform part; and here the challenges would be to increase the number of visits to the website, find and attract new customers, or at least future customers.
On the other hand, if we look at the business side, we have other constraints and other challenges: automating processes, as well as encouraging collaborative work.
Do you have any examples to illustrate these services?
At Tinext, we specialize in the creation of digital platforms, that is to say, the creation and enhancement of websites, collaborative portals, e-commerce sites, CRM as well as the management and automation of data or processes.
Our goal is to use digital tools to create a unique and high value-added customer experience.
This is why the analysis and understanding phase at the beginning of the project is essential. We need to grasp the challenges of our clients, but also the challenges of our clients' clients.

Indeed, Tinext offers customized and long-term support.
Does this mean that Tinext is present at every stage of the project?

Yes, absolutely. Clients are faced with a multitude of options in the digital world, and we help them cut through the noise, to find a starting point and take action. It allows us to have a concrete impact on results, and this throughout the project: from conception to completion.

As Giulia was saying, Tinext is a partner. We don't abandon our clients at the end of the project, on the contrary, we undertake an analysis of the key performance indicators, and we offer our clients a continuous improvement phase for the tools and their adoption.

Thank you, Giulia, thank you, Benjamin.
To learn more about Tinext's services and mission, we invite you to visit our website Tinext.com
Listen to the second episode