Insights
Discussion with Giulia, marketing expert at Tinext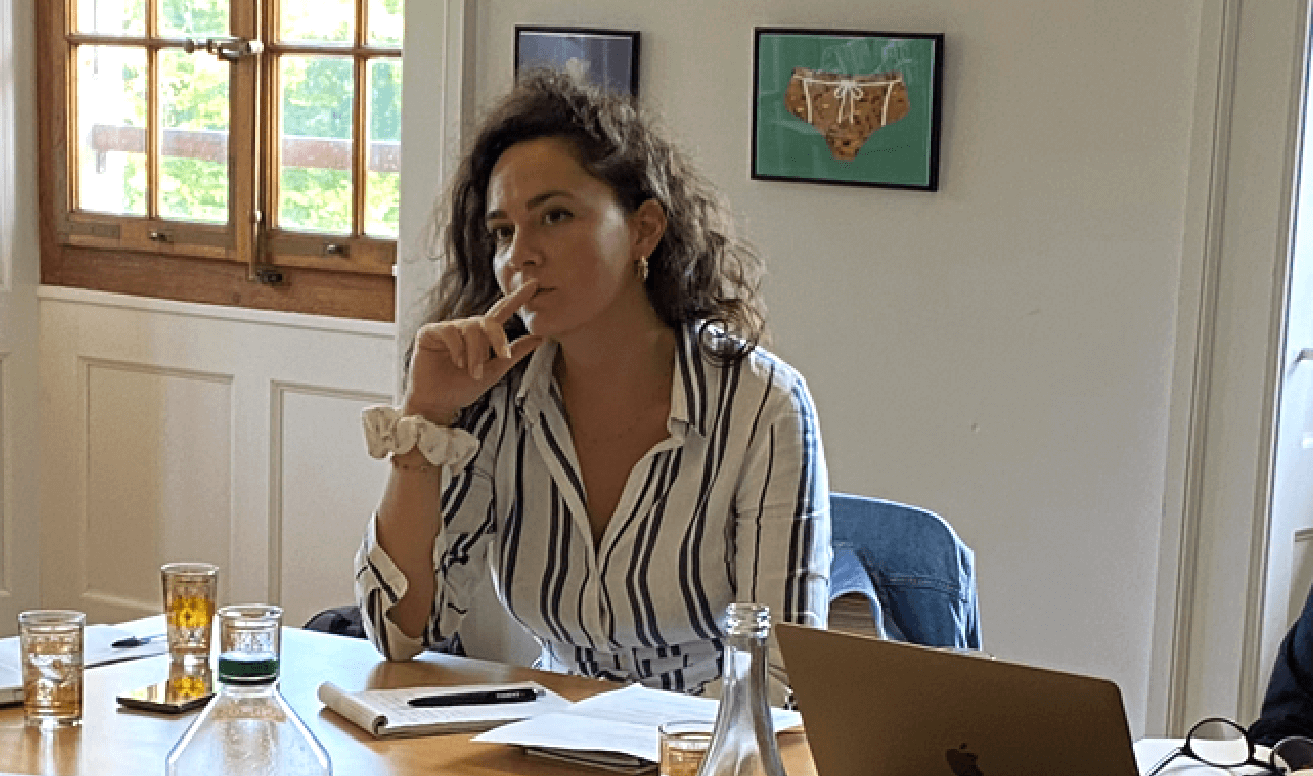 Giulia joined Tinext Western Switzerland in 2021 as DX Marketing Manager.

She takes us through her career path, her ambitions for the development of the company in the French-speaking part of Switzerland and her passion for marketing.
What was your background before working at Tinext?
I studied at the Ecole Hôtelière de Lausanne (EHL) with a specialization in marketing.

For my end-of-studies internship, an offer from Nespresso allowed me to join the best marketing school there is: the brand shares its values with consumers and thereby fits in with their lifestyle. High quality, meeting expectations, long-term relationships with clients, but also style, innovation, and commitment to society and the environment are all elements that create the international attachment and trust linked to the famous Nespresso brand.

Nespresso doesn't just sell coffee or coffee machines as other retailers do - it sells a holistic experience, one that flirts with our senses and enters our daily lives to stay.

I joined the marketing department at the headquarters as a Marketing Innovation Trainee within a great team. Then I became Marketing Innovation Coordinator during my marketing specialization year at EHL. I kept on working in parallel to my studies while finishing my Bachelor's thesis on the future of digital marketing.

After graduation, I stayed at Nespresso and was promoted to Ideation Specialist. Ideation is the first phase of the innovation process. This is when we develop new concepts, innovative coffee machines, flavors, capsule design, following market research and exciting brainstorming sessions.

This job taught me the cultural notion of marketing, how to develop campaigns for different markets. To never forget who you're talking to: will the target audience understand the message and identify with the new product or idea?

After a great experience at Nespresso, I was headhunted by a recruitment agency for a position at Collège Champittet, a private school in the canton of Vaud that is part of Nord Anglia Education, a global group of premium international schools. I was offered the position of Head of Alumni Relations & Events. This new challenge was all the more meaningful to me since growing up I spent 5 years of my academic life at Champittet's boarding school.

This job had the advantage of requiring advanced interpersonal skills, which I particularly appreciate in marketing. I felt like I was participating in a greater cause: growing the network and seeing it flourish was utterly satisfying.


From 2016 to 2019, I lived in London where I started my own business. I offered content marketing consulting & copywriting services. My job was to develop content marketing strategies, improve SEO performance, create websites and brochures, manage editorial calendars and social networks and most importantly, produce a large amount of high-quality written content for my clients.

I've had the privilege of working with a wide range of clients including the fashion industry, tourism, renewable energy, private aviation, etc.
A loyal clientele I kept working with even when I moved to Shanghai and back to Switzerland.


As I moved back to Switzerland in 2020, a headhunter offered me the position of Content & PR Manager in a private bank in Geneva. The project inspired me because everything was yet to be done, especially in terms of marketing and innovation. The private bank wanted to create a mobile banking application for retail customers.

I contributed to the development of the entire marketing process: from product branding (logo, colors, brand identity, illustrations) to marketing and public relations strategies, to the launch strategy, etc. For instance, we had to create the website's content from scratch, in English, French, German and Italian, imagine and review the website's design as well as the UX and UI of the application.

The existing clientele was obviously private banking oriented and therefore mostly depended on exclusive services, discretion, and word-of-mouth. Whereas the new product was aimed at a completely different clientele. So, we had to work on segmentation, draw new buyer personas, and adapt the marketing message to our target audience.

It was an extremely interesting intrapreneurial experience, and I learned a lot from it.


Once again, it was a headhunter who brought me to Tinext in 2021.

Besides being eager to learn more about digital transformation, I was also seduced by the company's Italian touch that relates to my origins. I was born in Rome, to an Italian mother and a German father. I have lived in Frankfurt, Lake Garda, Rome and various other Italian and German locations. But I had never dealt with the Italian market in a professional capacity before.

So, I started as Marketing Manager at Tinext and my mission is to increase our brand awareness in the French-speaking part of Switzerland.
What fascinates you about marketing?
I am fascinated by the communication behind it, the choice of words that brings a relational and human aspect to this profession. Marketing has a real impact on people, because of the large place it takes in our society. So, I find it very interesting to understand human psychology, and how to best address your prospects.

There is also an international aspect to it, as marketing is a kind of universal language spoken all over the world, regardless of the sector. I like this community feeling, as well as the creative and "thinking outside the box" aspect associated with this field.

Marketing is about getting into the minds of your target audience. Through simple yet powerful messages, using language and associating words with inspiring images.
Do you have any other examples of brands that you think have been particularly successful in their marketing?
The most successful brands are those that have earned a place in the lives and minds of their customers.

We are constantly exposed to a multitude of messages, images, offers, products, ... the human brain is therefore obliged to filter, to choose, sometimes subconsciously. And the brands that stand out are the most influential, the most compelling and memorable ones.

Hermès is one of them. Customers are immersed in the brand's universe just by looking at a shop window. Its history, its identity, its coherent messages are understood by its loyal audience. It's a long-term customer relationship with products that stay with their owners for a lifetime.

Barilla is also a brand that I remember because they have managed to find their place in the kitchens of families all over the world. Barilla is more than just pasta, it's a family moment, a friendly and comforting moment.

And finally, how can we not mention Apple. The brand has managed to make its customers love its products beyond their intrinsic nature. Today, the iPhone is more than a telephone: it is a means of expression and our daily companion, it accompanies us everywhere, it allows us to find our way, it helps us plan our vacations, it brings us closer to our loved ones...
What are your marketing objectives for Tinext Western Switzerland?
First, I would like to develop our brand awareness. And for that, I will focus on creating and distributing compelling content, improving the SEO of our website, organizing events in collaboration with our partners (if Covid allows it), promoting our podcast episodes, as well as public relations in order to ensure a local presence on online and offline platforms, via journalists and social networks.

I will also work on building the brand. I'd like to enhance the team's personal touch, by introducing its members to the market. Adding a face to the brand and showing who is behind Tinext Geneva.

The goal is to attract more people organically. That's why we work on inbound marketing and SEO, especially by developing our content strategy.
What do you think is your strength in the professional world?
I am a versatile and creative person, I am full of ideas, and I don't shy away from opportunities, even in complex situations. For example, when I moved from London to Frankfurt and then Shanghai while running my business at the same time, or when I juggled studies, work and a bachelor's thesis in the same year.

I know my value system and am not afraid to commit to causes I believe in. I co-created a show about entrepreneurship in Switzerland for instance. A playful introduction to the exciting world of startups, triggering the desire for entrepreneurship. My goal was to encourage young Swiss people to take a path off the beaten track. Dare to follow their dreams, take risks and contribute to the economic prosperity of our country through innovation and the creation of new companies.


Many thanks to Giulia for taking the time to be interviewed. We hope you can put a "face" on our digital marketer.

Thanks for reading and see you soon for a new blog post.